Call Santa For Real (Or Text)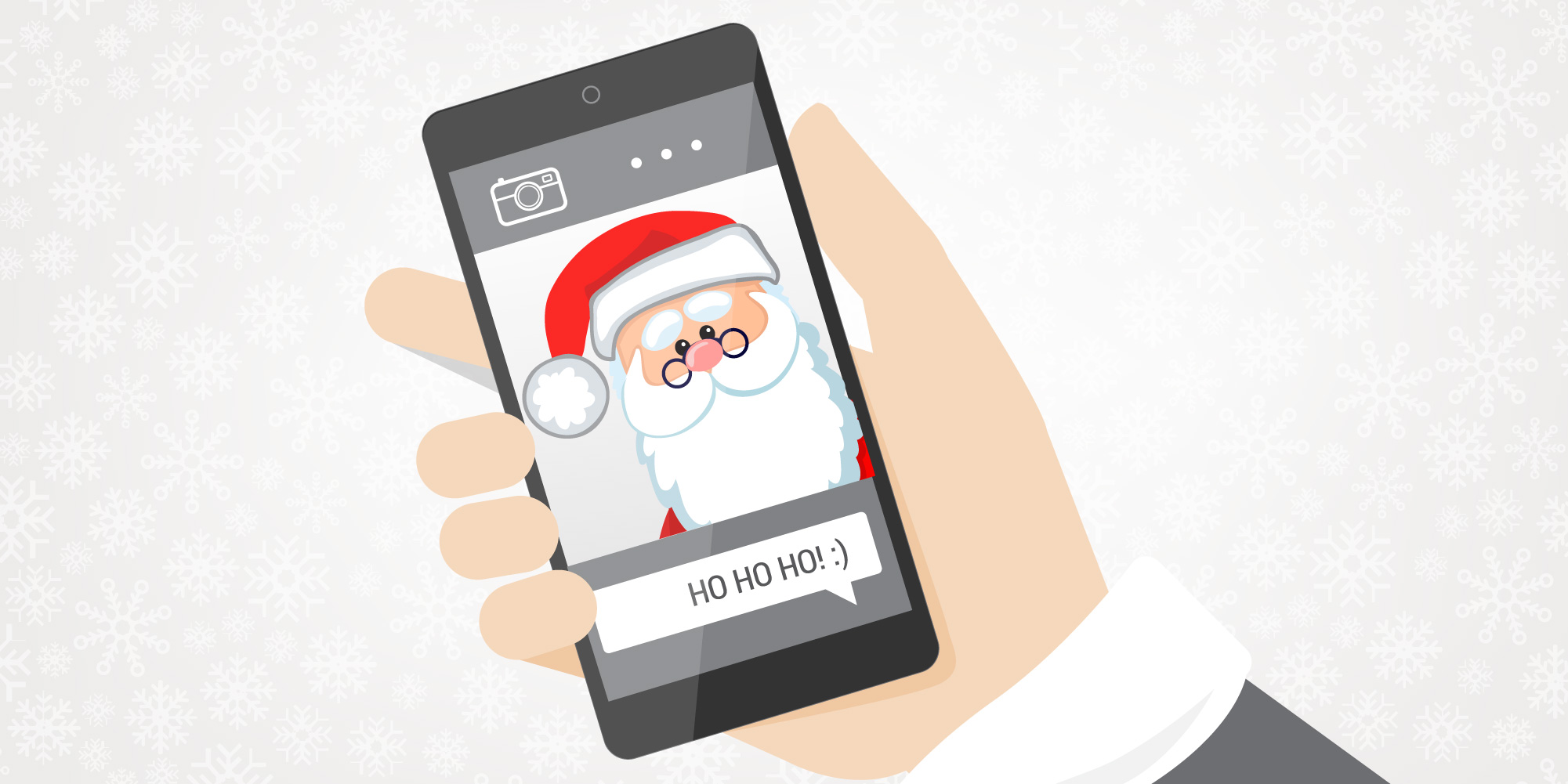 Want To Call Or Text Santa For Real? Check This Guide Out!
Free call from Santa.
Want to call Santa for real? Or do you want to text Santa, or Facetime him? It is easy for children to call Santa. All you have to do is to call the first Santa hotline, and Santa will answer your call. This number will link you to Santa +1(605)313-4000 when you are in United States, while in the United Kingdom, +44(0)3306060547 and Ireland, use +353(0)14372290.
A parent can also schedule a time to have Santa call, he is busy you know! These calls can be scheduled for a specific date and time making it easy for your kids to answer the call themselves.
If the kids want to talk to Santa immediately, oh yes they can. Just call the Santa hotline and leave a message for Santa by following the instructions.
Zipwhip
This software helps the children to send messages to Santa. This messaging software gives children a choice to text or call and can convert text into voice and voice to text. Children are always invited by Santa to text him their wish lists on his free tool number 844-967-2682.
Santa will text directly with children alongside checking his list of naughty or nice children. Then a confirmation text with a link is sent to children and links them to a video containing a message from Santa.
Portable North Pole.
PNP is an app in mobile phones that help kids send personalized messages to Santa while he gets ready for his Christmas Eve flight. Children together will be happy to see and hear a heartwarming message from Santa. Hopefully he will reward the little ones for the great things done over the year.
Nevertheless, he encourages children who are not well behaved and inform them that they can still improve. Children can install this application through https://www.portablenorthpole.com/ or https://portablenorthpole.zendesk.com/hc/en-us, and this will take them to the site where they can download it.
Santa and his elves send personalized video messages and call kids anywhere around the globe. This becomes a reality through the aid of an online platform called Portable North Pole. All you have to do is to give Santa a little information about you, and he will come up with a video message or phone call that is all magical about you.
But is it all that Santa and his elves can offer from their store? No! You can create unforgettable memories by downloading your video to keep for archival purposes for many years to come. Thus this platform allows Santa to send millions of messages around the globe, heightening the dose of Christmas and making season all the more magical.
Pearl's Ask Santa.
It is a website primarily set aside to children to ask Santa anything about the Christmas holiday. The curious children who are excited about Christmas and have hard and many questions that ring in their minds, this it the right channel to direct such questions.
Some of the questions that may arise are how Santa delivers so many gifts in one night? How can reindeer fly? Why wear red? What's your favorite cookie? What about his elves? All these questions are addressed in this platform. The website addresses all kids question about the idea of Christmas and Santa life.
To submit your questions click to www.asksanta.pearl.com and all your questions will be answered. The most important thing about this website is it focuses on satisfying the curiosity and fascination children have with Mr. Santa Claus and the Christmas holiday season, but not the gifts or what you want from Santa.
Video Calls with Santa
This app allows you to make nice video chats. It is fantastic since the children are also able to see Mr. Santa along with hearing his voice. All you will have to do is select the pre-recorded videos calls.
Select one of the recorded interactive calls to reward good kids, discipline bad kids, tell or ask Mr. Santa any question you want to ask at any given time. How does it work? Select a call and start conversing with Santa.
When you are done with the call, tap anywhere in the screen, and he will proceed to the next line of his dialogue. This can be accessed through www.eNow.com/free call from Santa. There are three categories that you can select from:
Nice calls; these kinds of requests are used to reward the sweet children when they have done something right. When calling, you ensure them that Santa is aware of their desirable behaviors and how good they have been. This will motivate children to do the right thing continually.
Naughty Calls; this type of call is used for children who have become naughty, and Santa wants to give them a word of advice so that children can change their behaviors. This disciplinary measure makes children get back to their track so you won't have to call Santa again over that issue.
Santa Voice Mail; Santa usually answers his video calls with "outgoing message" saying that he missed your call. All you need to do is to wait for a beep, and you can tell Santa anything you want him to know. It is that simple.
Furthermore, you can book a live chat with Mr. Santa if you have a special event and this can be done through writing an email to [email protected], and Santa will call you and have a conversation with you.
Email Santa
Email Santa is a method in which you can send Santa a message. You can send him an email through www.aletter4santa.com, and this will direct you to a page where you can write Santa a letter. Write your queries and concerns and Santa will get back to you and respond to your questions.
Furthermore, you can send him letters. It is recommended to use other means as Santa receives millions of letters, cards, texts, faxes, and emails and this might prove to be hard to respond to every issue. Thus, if you have the chance of using other options, it is advisable to do so.
Norad Track Santa
This is an entertainment program that tracks Santa as he leaves the North Pole to deliver presents to kids. Children can see the location of Santa online during his Christmas Eve across the globe on www.NORADSanta.org.
Children can track Santa online using their mobile apps that are available for windows, apple, and Android devices. Children can also call or text 1-877-HiNORAD to know Santa's location. It uses radars, satellites, specialized cameras, and fighter jets.
Take away
There is nothing that children can enjoy in this Christmas festive season like calling , video calling, and texting Santa Claus for real. This will make their Christmas memorable, and they will always be waiting for this season eagerly.
Thus from the above listings, children can choose the method they want to contact Santa with, and this will be determined by the device that they used. It is good for the parent to help children so that if any problem arises, they are in a position to help their children.
You Might Also Like
FAQ
How old is Mrs. Claus?
Mrs. Claus is 227 years old. What is Mrs. Claus' favorite Christmas cookie?
Mrs. Claus' favorite Christmas cookie is a sugar cookie. She has so many different cookie cutters and makes cookies in the shapes of all of the reindeer. How long have Santa and Mrs. Claus been married?
Santa and Mrs. Claus have been married for 194 years!
Meet Other Favorites
Santa Countdown Day Hour Minute Second