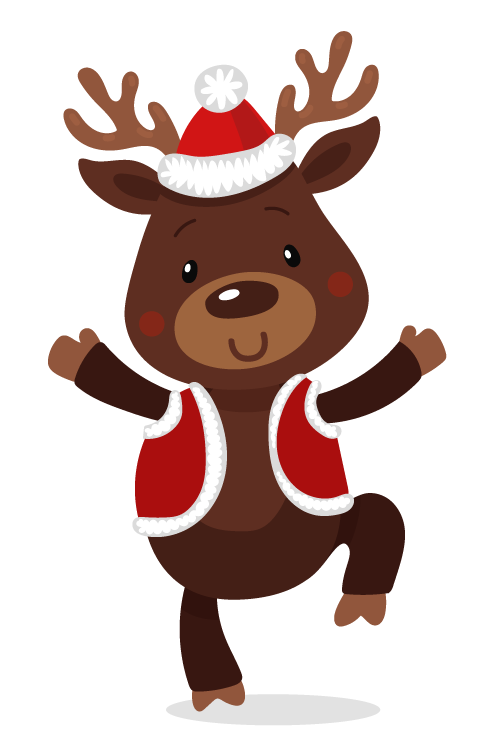 AGE: 92 human years old. But 23 Christmas reindeer years old
HEIGHT: 4' 3''
WEIGHT: 187 pounds
FAVORITE COOKIES: German chocolate cookies
FAVORITE CHRISTMAS SONG: "Sleigh Ride"
Blitzen was born on March 10th. Blitzen is a German name that means "lightning." Although he often loves to be playful and busy, he is the bravest among the other reindeer and a very hard worker.
Blitzen leads by example. He pushes the others to work harder to ensure Santa completes his deliveries on time.
Blitzen is 92 human years old. But 23 Christmas reindeer years old.
Blitzen weighs 187 pounds.
Blitzen's favorite Christmas song is "Sleigh Ride". He likes to sing it while flying through the snow on Christmas eve.