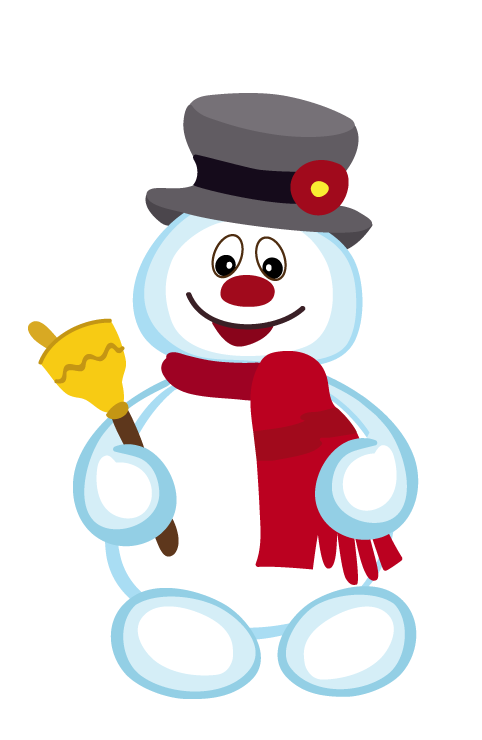 AGE: 70
HEIGHT: 6'
WEIGHT: 326 pounds
FAVORITE COOKIES: Walnut Snowball Cookies
FAVORITE CHRISTMAS SONG: "Frosty the Snowman"
70 years ago, in a small town in America, a brother and sister were building a snowman on Christmas Eve with their dad. Their dad helped them make 3 really big, round snowballs!
Once they stacked the snowballs on top of each other, the snowman was 6 feet tall! The kids went looking for sticks for the arms, while their dad went inside to find some coal for the eyes and a button for the nose. He then remembered that he had an old corn cob pipe and a hat from his great-grandpa.
They worked to put together the snowman's face and arms. The last step to complete the snowman was to place the hat on his head. The dad lifted up the little girl and she placed the tall black hat on the snowman's head, as her brother called out "Let's name him, Frosty!".
As soon as she put the hat on his head, Frosty came to life! He started dancing and singing Christmas carols right in their front yard!
At that moment, the dad realized that his great-grandpa's old hat must have been filled with magic to make Frosty come to life.
Every year when the snow starts to melt after Christmas, Frosty travels up to the North Pole to spend the Spring and Summer with Santa. He has also been spotted visiting his friend, Olaf, in Arendelle!
Each winter when the first snow falls, Frosty makes his way back down to America to play with the children in the snow and spread Christmas cheer.
Next time you build a snowman, try to find the oldest hat you have to place on the snowman's head. It might be filled with magic!
Aside from a few Christmas cookies, Frosty's favorite food is spaghetti and snowballs.
Frosty the Snowman is 70 years old.
Frosty the Snowman is 6 feet tall!